Chief of Staff
United States European Command
CJTF-HOA Chief of Staff Biography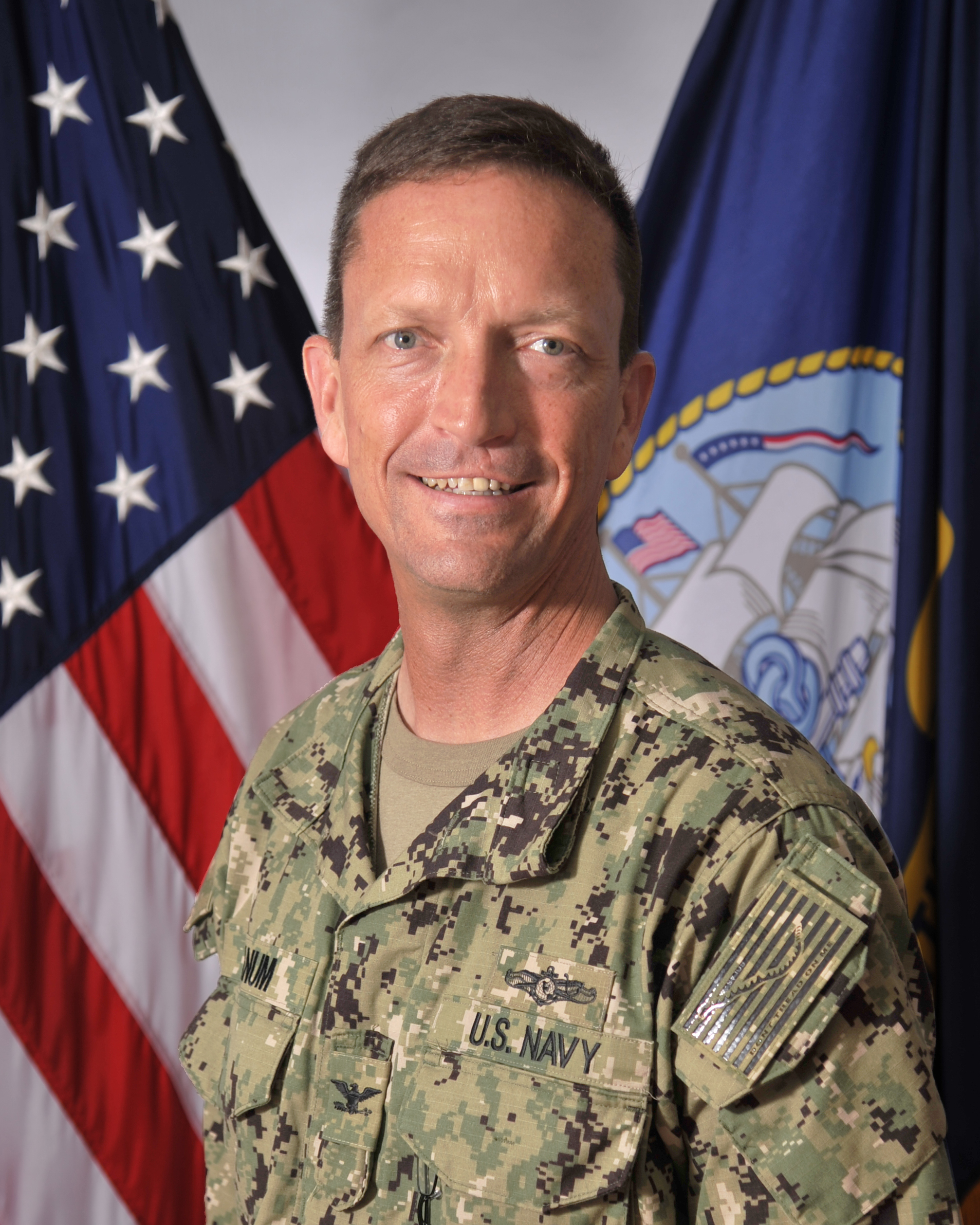 Captain Ian Branum is the Chief of Staff, Combined Joint Task Force – Horn of Africa at Camp Lemonnier, Djibouti. He supports the CJTF-HOA Commander's efforts to counter violent extremist organizations in East Africa, foster regional security cooperation, strengthen partner nation security capability, and build and maintain U.S. strategic access to the region. He is also responsible for overseeing the CJTF Headquarters Staff.
Captain Branum graduated from the University of California, Berkeley, in 1991 with a bachelor's degree in Computer Science and received a commission as a Supply Corps Officer shortly thereafter.
After Supply Corps school, he served three active tours. The first was onboard the U.S.S. Blue Ridge, Yokosuka, Japan, where he served as disbursing officer and then food service officer. The second was at Submarine Group Eight, Naples, Italy, where he served as the supply officer. His final active tour was at Naval Air Station Keflavik, Iceland, where he served as materiel officer.
Captain Branum also participated actively in the reserves, serving with Seventh Fleet, Commander Logistics Group Western Pacific, Navy Information Operations Center, Texas, Tenth Fleet, Fleet Forces Command, and currently United States Pacific Fleet. He has also performed numerous periods of active duty in a variety of roles including: Fleet Force Protection Officer at Seventh Fleet; Coalition Warrior Interoperability Demonstration Director at U.S. European Command; Acting Naval Attaché to Bangladesh; Type Desk Officer at Commander Logistics Group Western Pacific; Battle Watch Captain at Office of Defense Cooperation-Turkey; Network Engineering branch chief at United States Forces-Iraq; and project lead for the Future of the Fifth Fleet project at Fifth Fleet.
Captain Branum holds a bachelor's degree from UC Berkeley, an MBA from Cambridge University, England, and a law degree from the University of Melbourne, Australia. In his civilian career he is a management consultant.
(Current as of June 2017)
Tags