Foreign Service Officer Rolf A. Olson, U.S. Department of State
Foreign Policy Advisor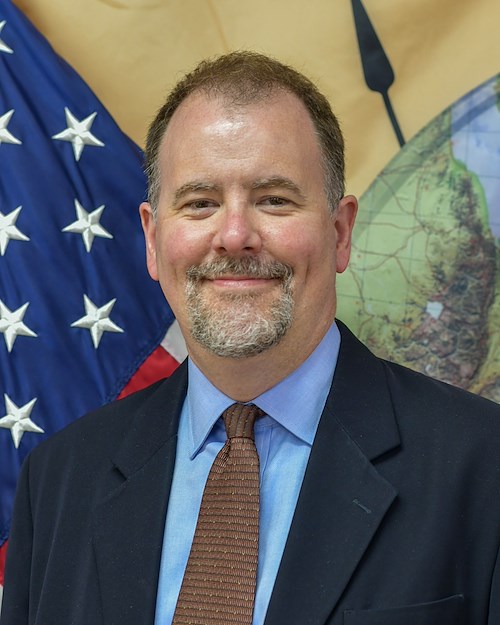 Rolf Olson serves as the Foreign Policy Advisor (POLAD) for the Combined Joint Task Force – Horn of Africa. In this position, he advises the Commanding General and his staff on foreign policy matters related to the command's mission and activities in East Africa and the rest of the African continent. Mr. Olson joined the Combined Joint Task Force – Horn of Africa's (CJTF-HOA) leadership team on November 2, 2020.
A career Foreign Service Officer with the Department of State since 2001, Mr. Olson's Africa experience includes serving as the Political/Economic Section Chief at the U.S. Consulate in Lagos, Nigeria; Director for African Affairs in the State Department's Bureau of Democracy, Human Rights, and Labor (DRL); and as an Africa adviser in the office of U.S. Senator Christopher Coons. Other assignments included service at U.S. embassies in Bolivia, Venezuela, Guyana, and Pakistan, and in Washington for the Department's Bureau of Population, Refugees, and Migration (PRM).
A graduate of Gustavus Adolphus College in Minnesota, Mr. Olson is originally from Philadelphia, Pennsylvania. He is married and has two children.
Other pages in this section