About
About the Command
Vision
Combined Joint Task Force-Horn of Africa (CJTF-HOA) is a dynamic operational headquarters, effectively countering violent extremist organizations in East Africa. CJTF-HOA leverages the flexibility of its strategic location as a critical power projection platform and works with partner nations, coalition forces, and interagency/intergovernmental organizations to achieve a unified effort. CJTF-HOA's operations prevent violent extremist organizations from threatening America, ensuring the protection of the homeland, American citizens, and American interests.
Mission
CJTF-HOA with Unified Action partners, develops and enhances influence, conducts military engagement and security force assistance in support of security cooperation, on order executes crisis response and contingency operations, and sets the CJOA, in order to promote regional stability and protect U.S. interests while maintaining operational access.
Mission Video (English)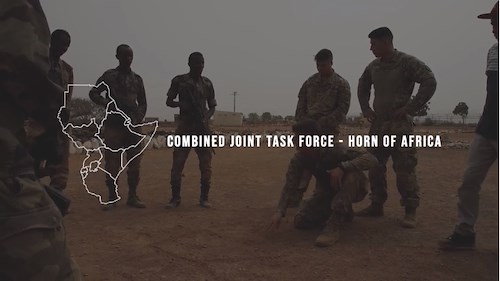 2018 Year in Review
The CJTF-HOA 2018 Year in Review provides an account of CJTF-HOA's activities and accomplishments throughout 2018.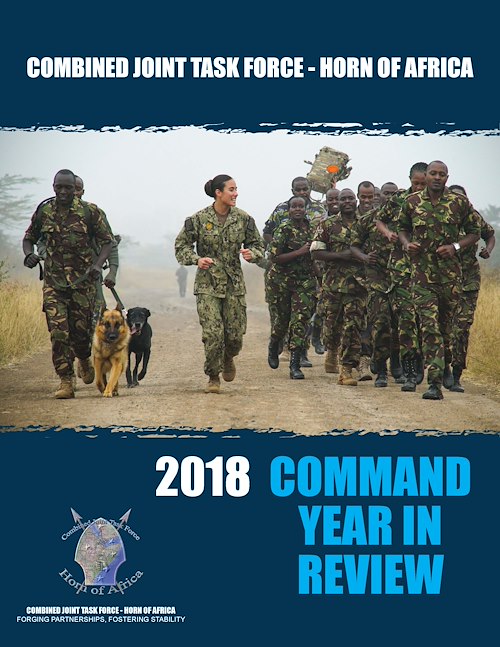 Tri-Folds