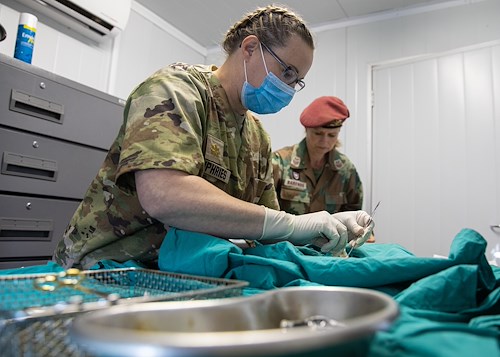 Civil Affairs veterinarian participates in Exercise Shared Accord 22' in South Africa
More than 75% of people in Africa rely on agriculture for their livelihood. Most of this is made up of livestock such as chickens, cattle, goats, sheep, camels and donkeys. Without proper medical care, many of these animals will suffer from treatable diseases. The same can be said for domestic animals such as dogs and cats. For military veterinarians in Africa, part of their mission is to assist the local populace with the health of their animals and protect the public health from diseases that can be transmitted to humans. U.S. Army Maj. Sage Umphries, a veterinarian assigned to the 353rd Civil Affairs Functional Specialty Team, stationed at Camp Lemonnier, Djibouti, recently participated in Exercise Shared Accord 2022, a joint and bilateral training exercise that took place in South Africa's KwaZulu-Natal Province July 11-27, 2022.
Read more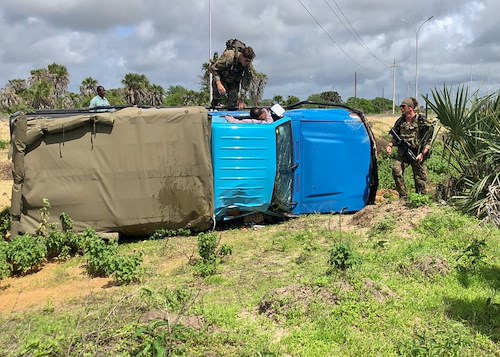 U.S. Soldiers saves lives in Kenya
On Wednesday, May 25th, 1st squad, 1st platoon, B Company, 1-116th Infantry Regiment, Task Force Red Dragon, Combined Joint Task Force - Horn of Africa (CJTF-HOA) were conducting an area security patrol outside of Camp Simba, in Manda Bay, Kenya. They responded to an automobile accident during the course of their patrol where they freed victims from an overturned vehicle and provided medical aid to individuals involved in the accident.
Read more