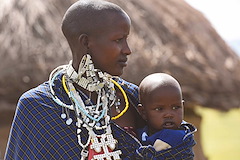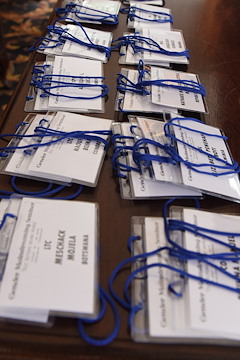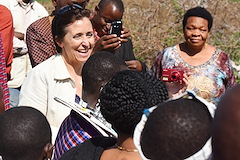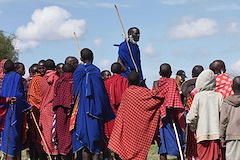 Representatives from Combined Joint Task Force-Horn of Africa attended a Gender Mainstreaming Seminar recently in Arusha, Tanzania.
The seminar provided an opportunity for the CJTF-HOA personnel to collaborate with their East African partners and share issues they are currently facing or solutions they have come up with, in order to bring about gender equality within military and government organizations.
"Many of the countries include gender integration and equality as principals in their constitution," said U.S. Navy Cmdr. Kimberly Walz, CJTF-HOA Theater Security Cooperation deputy director. "Many countries use gender mainstreaming as a way to provide peace and trust for their people."
Gender mainstreaming is a priority for the U.S. military and its partner nations. U.S. Army Lt. Col. Keary Johnston, CJTF-HOA deputy surgeon, said the conference was about sharing best practices, lessons learned and ideas for the way forward. The ultimate goal is a military that reflects the society without compromising quality.
"The U.S. military definitely has a long way to go to reach the same integration of many of our partner nations," Johnston said. "We now have a better understanding of the baseline of many of our partner nations as to gender mainstreaming. We also know where they want to be and how they are getting there."
U.S. Marine Cpl. Justine von Rumpf, Joint Operation Planning and Execution System noncommissioned officer, said she was grateful for the opportunity to attend the seminar because it allowed her to see a bigger picture of where many of CJTF-HOA's African partner nations are at in their gender integration initiatives.
"In many ways, our African partners are more advanced in terms of gender mainstreaming than we are as a country, and we can learn from them," said von Rumpf. "The country briefs showed each country taking an active role in changing their culture as a whole, by first changing their military cultures."
During the Tanzanian culture brief, retired Tanzania People's Defence Force Maj. Gen. Lillian Kingazi said that it is her nation's goal for women to not play a supplementary role to men, but constitute a full-fledged membership to the military organization.
"We must sensitize leadership on the importance of gender mainstreaming and adopt gender specific policies," said Kingazi. "The success of utilizing women depends on leadership that is committed to change."
Toward the end of the seminar, attendees had the opportunity to visit the Maasai Village and see the huts they live in, the vibrant clothing they wear and experience their famous culture. It was the highlight of the event, according to von Rumpf.
"Cultural day was amazing because it gave me a deeper appreciation of how important our African partners view culture," von Rumpf said. "Each nation may have its own different practices and beliefs, but they very much value their culture and traditions from the past. It guides their law making process and the way they think. The Maasai Village is right near modern society, but chooses not to integrate. They hold on dearly to the culture and life of the past."
Walz said relationships are stronger than institutions in Africa, and one benefit of going to the seminar was to foster bonds between leadership from all the attending nations.
"The network that developed during the conference is a great support network of people who are working to a common purpose," Walz said. "HOA has expanded our outreach to partner militaries and, through this, we will be able to develop trust and enduring relationships."
Michael Conteh, a professor from Michigan State, said that the U.S. and the African nations have made some good progress with gender mainstreaming, but that they have a long way to go. He emboldened attendees to stay on the path they have already set upon.
"Be the change you want to see," said Conteh. "I hope we continue the conversation. Let's not give up. When we don't give up, we do not fail."