Chief of Staff
Captain Donald M. Plummer
United States European Command
CJTF-HOA Chief of Staff Biography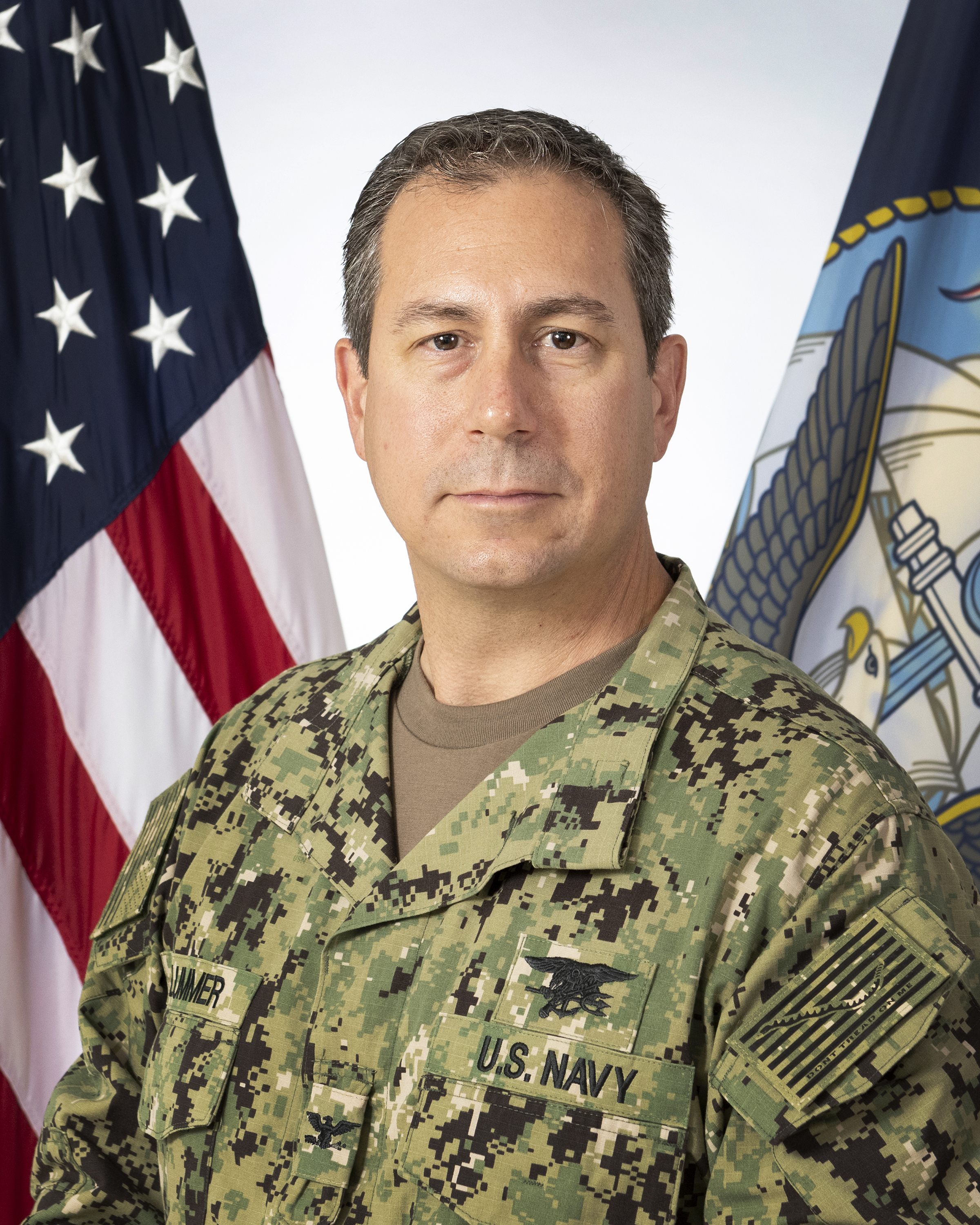 Captain Donald M. Plummer serves as the Chief of Staff, Combined Joint Task Force—Horn of Africa.
Captain Plummer was commissioned an Ensign from the University of Pennsylvania NROTC in 1991. Upon graduation, he attended Basic Underwater Demolition/ SEAL Training (Class 184) graduating in 1992.
Captain Plummer has served at continuous levels of leadership in the Navy. His notable assignments include: SEAL Team 5; NSW Unit 1 and 8; Officer-In-Charge, Naval Special Warfare detachment Key West / Executive Officer, U.S. Army Special Operations Dive School; Commanding Officer, NR Naval Special Warfare Headquarters TWO and FOUR; Commanding Officer, NR U.S. Special Operations Command Headquarters. Most recently, he served as Commanding Officer, NR Group 11 Headquarters and Deputy Commodore, NSW Group 11.
He participated in numerous contingency and combat operations in Iraq, Afghanistan, Horn of Africa, and Kenya. His awards include the Bronze Star, Defense Meritorious Service Medal with three gold stars, Meritorious Service Medal, Joint Service Commendation Medal, Navy Commendation medal with two gold stars, Navy Achievement Medal, and Army Achievement Medal and various unit and service awards.
Captain Plummer holds a Master's Degree from the Naval Postgraduate School and joint professional education from the Naval War College and National Defense University.
Tags