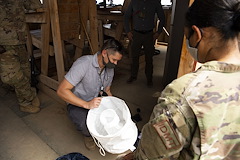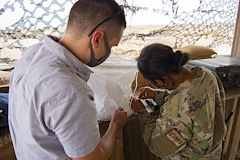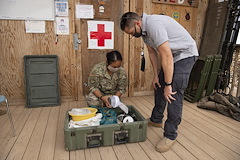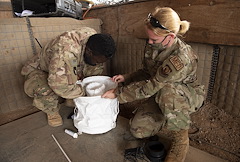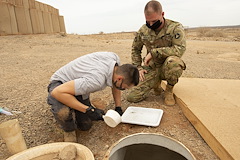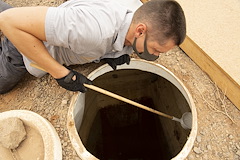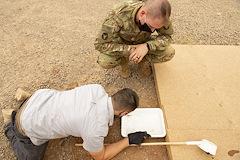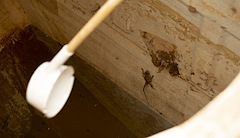 U.S. Navy Lt. Cmdr. James Harwood, Medical Entomologist and Head of the Vector Biology Research Program at Naval Medical Research Unit No. 3, collaborated with 443rd Civil Affairs Battalion to provide entomology training, supplies, and equipment to the Flight and Operational Medical Aid Station at Chabelley Airfield, Nov. 24, 2020.
"This support was in response to an increase in the number of personnel complaining of insect bites and to prepare the medical staff of Chabelley for the upcoming rainy season, when mosquito numbers are known to increase," Harwood said.
The supplies and training will allow the aid station personnel to track the numbers of mosquitoes and other biting insects and support the NAMRU-3 entomology research mission in Djibouti, Africa, to better understand the risk of malaria, dengue, and other mosquito-transmitted diseases in East Africa, all of which that may affect U.S. and Partner Nation forces.
According to Harwoord the mosquitoes collected in Chabelley will be tested for diseases at the NAMRU-3 Djibouti Research Laboratory on Camp Lemonnier, Djibouti and contribute to the ongoing NAMRU-3 entomology research collaborations with the Djibouti Ministry of Health and the Expeditionary Medical Facility at CLDJ.