Combined Joint Task Force - Horn of Africa Image
Camp Lemonnier, Djibouti,
June 22, 2015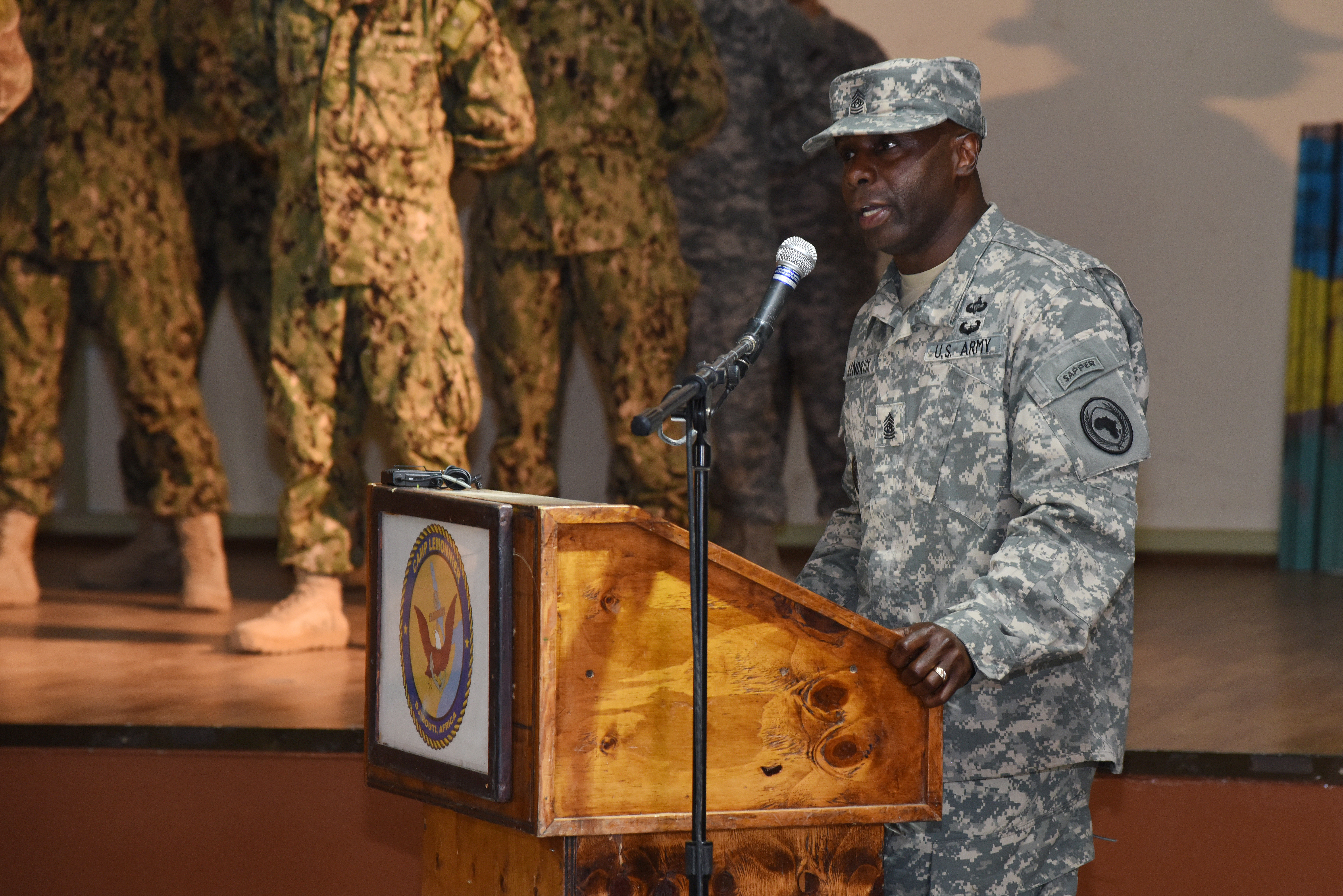 U.S. Army Command Sgt. Maj. Butler Kendrick Jr. assumed responsibility as the Combined Joint Task Force-Horn of Africa command senior enlisted leader, succeeding U.S. Army Sgt. Maj. Claudell Taylor, during a Relinquishment of Authority ceremony at Camp Lemonnier, Djibouti, June 19, 2015.
Download full-resolution
Tags