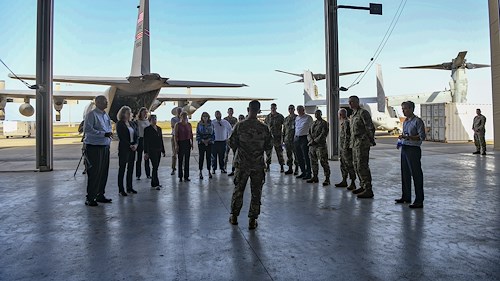 Department of State and Defense officials meet for 2022 East African Security Forum
More than 50 US government interagency officials working in more than 10 countries throughout East Africa met together at Camp Lemonnier, Djibouti for the 2022 East Africa Security Forum May 11, 2022. The forum provided a face-to-face platform for representatives with the U.S. State Department, Department of Defense, the US Agency for International Development (USAID), and the National Security Council. The discussions ranged from overarching long-term strategy to specific security threats in the region.
Read more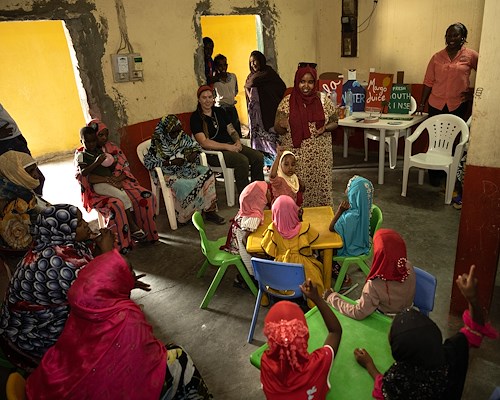 All Smiles: Civil Affairs Soldiers teach oral hygiene class in Djibouti
On Aug. 11, 2021, U.S. Army Sgt. Stovall Volanta, a dental hygienist with the functional specialty team, and her team partnered with teachers with the Association des Femmes de We'a to conduct an oral hygiene class for Djiboutian schoolchildren. The class is part of the Department of Defense's Women, Peace and Security (WPS) initiative, which aims to promote the safety, equality and meaningful contributions of women around the world, and positively affect local community organizations while enriching foreign relationships.
Read more