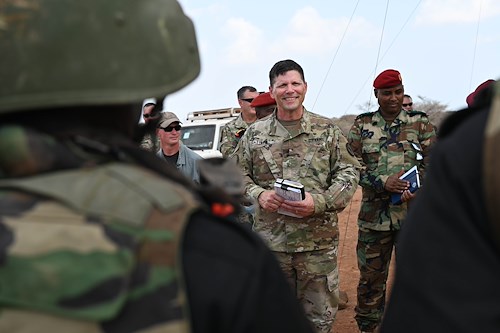 AFRICOM J-3 visits East Africa
U.S. Army Maj. Gen. Joel K. Tyler, J-3 operations and cyber director, U.S. Arica Command, visited Camp Lemonnier, Djibouti, Sept. 27, 2020. Tyler visited East Africa to assess U.S. operations, force protection, and posture location support.
Read more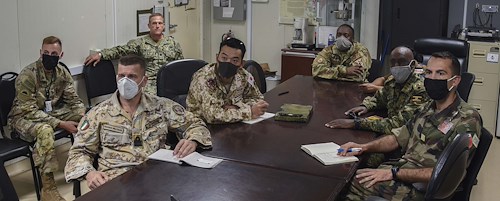 CJTF-HOA Foreign Liaison Officers visit the 443rd Civil Affairs Battalion
While deployed to CJTF-HOA, the Foreign Liaison Officers help facilitate exercises, information exchanges, training opportunities and key leadership engagements.
Read more