Civil Affairs soldiers conduct English discussion groups in Djibouti
U.S. Army Soldiers with Civil Affairs East Africa (CA-EA), a forward deployed element of Southern European Task Force - Africa (SETAF-AF) in support of Combined Joint Task Force – Horn of Africa (CJTF-HOA), participated in information exchanges called English discussion groups (EDG) at schools and learning centers in Djibouti. Civil Affairs soldiers helped create an environment that encourages continued learning and potential economic growth in the local populace.
Read more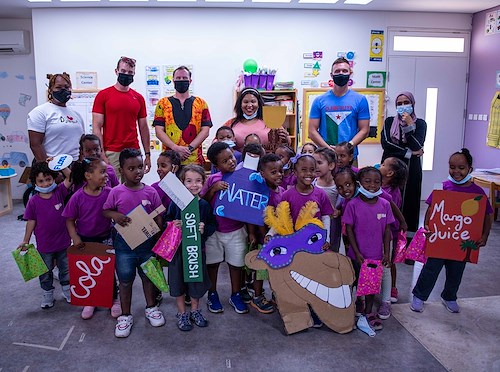 Civil Affairs East Africa team teaches oral hygiene, preventative care
Civil Affairs East Africa team members conduct multiple preventative oral hygiene demonstrations at the International School of Africa.
Read more