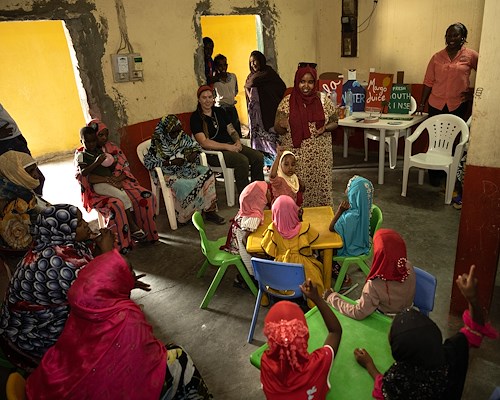 All Smiles: Civil Affairs Soldiers teach oral hygiene class in Djibouti
On Aug. 11, 2021, U.S. Army Sgt. Stovall Volanta, a dental hygienist with the functional specialty team, and her team partnered with teachers with the Association des Femmes de We'a to conduct an oral hygiene class for Djiboutian schoolchildren. The class is part of the Department of Defense's Women, Peace and Security (WPS) initiative, which aims to promote the safety, equality and meaningful contributions of women around the world, and positively affect local community organizations while enriching foreign relationships.
Read more
Civil Affairs soldiers conduct English discussion groups in Djibouti
U.S. Army Soldiers with Civil Affairs East Africa (CA-EA), a forward deployed element of Southern European Task Force - Africa (SETAF-AF) in support of Combined Joint Task Force – Horn of Africa (CJTF-HOA), participated in information exchanges called English discussion groups (EDG) at schools and learning centers in Djibouti. Civil Affairs soldiers helped create an environment that encourages continued learning and potential economic growth in the local populace.
Read more