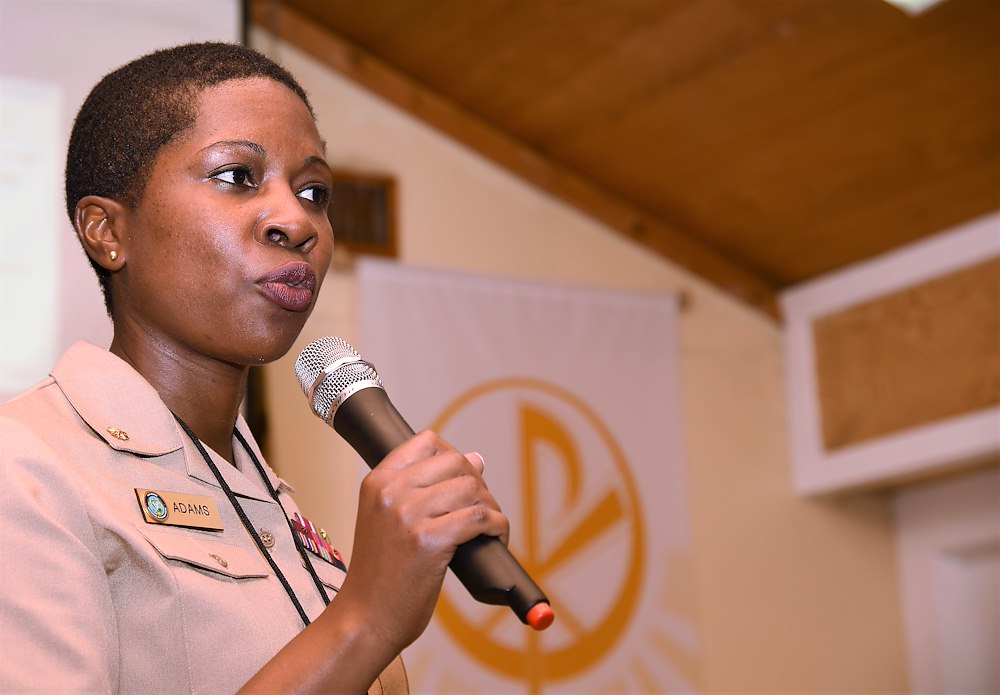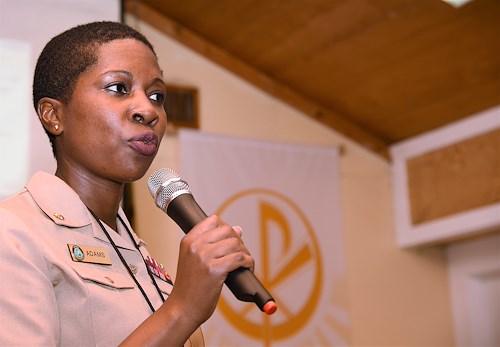 2 photos: CJTF-HOA medical provides link to multinational efforts against East African VEOs
Download full-resolution image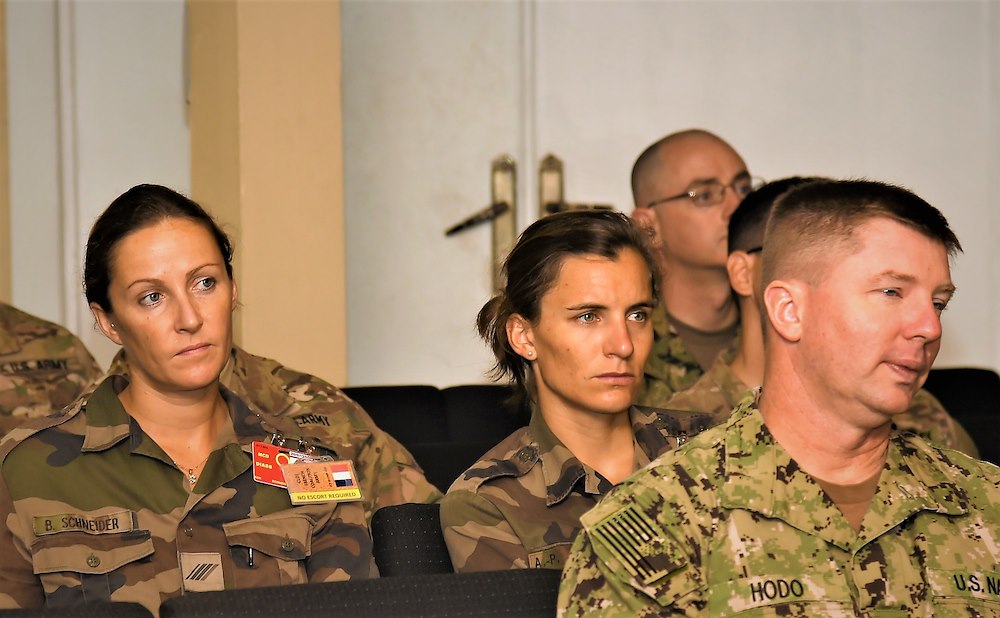 2 photos: CJTF-HOA medical provides link to multinational efforts against East African VEOs
Download full-resolution image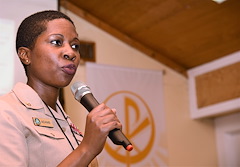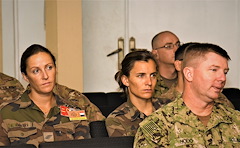 The Combined Joint Task Force-Horn of Africa (CJTF-HOA) Surgeon Cell and the Navy Medicine Professional Development Center (NMPDC), based in Bethesda, Maryland, held a course addressing East African medical challenges for military providers here, May 9 – 11.
The Military Tropical Medicine Course can help maintain a healthy force capable to assist countering violent extremist organizations (VEOs) across the Combined Joint Operating Area – East Africa.
"The surgeon cell here may receive a request to send a medical provider downrange [to Somalia]," said U.S. Navy Lt. Mariam Kwamin of the CJTF-HOA Surgeon Cell, "While our providers already know many of these diseases and conditions, they might not have treated them before. So we're offering education and practical knowledge to take care of our military personnel who are supporting development of East African militaries."
The course was attended by German, French and Japanese military staff in addition to U.S. military and embassy representatives – fostering unified actions and international partnerships.
"We have providers coming from parts of the world who might not be familiar with some of the tropical diseases that we see in Sub-Saharan Africa, certainly parts of the Horn of Africa region, where we see these diseases significantly more," said guest speaker Lt. Col. Peter Matthews, U.S. Africa Command infectious disease consultant from Stuttgart, Germany. "[Our European counterparts] have a different training pipeline; but for them, they also live in temperate climate and they deploy here the same as we do."
The classroom instruction intended to train physicians, midlevel medical practitioners, nurses and other health providers in the diagnosis and treatment of common regional infectious and communicable diseases. The diseases covered in the course included, but were not limited to, the following: malaria, Zika virus, Ebola, typhoid fever and rabies.
"It's very interesting, since, we all don't have the same approach to treating these diseases," said Anne Pauline Commins, a French air force nurse deployed to Base Aérienne 188, Djibouti. "The speakers are very passionate about the topics and we are taking notes to bring back to our clinic and our doctors."
While the approximately 60 attendees are predominately slated to provide care for their individual nation's defense force, the varying missions in the region may result in training or caring for foreign military personnel or local civilians.
"The mission dictates with whom these providers will come in contact," said Lt. Cmdr. Nehkonti Adams, guest speaker and NMPDC director. "They may provide academic exchange with foreign military providers, or local nationals if they are involved in humanitarian medical outreach."
As Al-Shabaab continues using brutal measures in recruiting and combatant activities in East Africa, healthy U.S. personnel are critical in CJTF-HOA commander Brig. Gen. David J. Furness's primary objective of organizing efforts against Somalia's leading VEO. With CJTF-HOA's interest in readying the Somali National Army, maintaining the physical wellbeing of U.S. and partner nations' personnel is crucial.