Article
Female Soldiers conquer French Desert Commando Course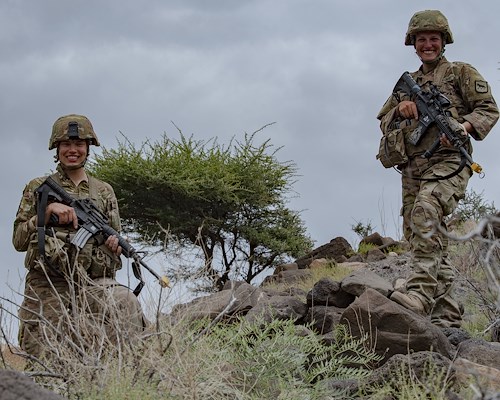 2/11/2021
Throughout the year, the French Forces in Djibouti offer an opportunity for U.S. and Djiboutian service members to train with their counterparts at the French Desert Commando Course (FDCC). Americans work alongside the French and Djiboutians to conquer events such obstacle courses, ruck marches through the mountains and combatives training.
Read more
Article
More than a badge; Challenging oneself, perseverance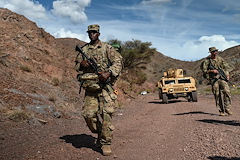 5/13/2021
U.S. Army Staff Sgt. Issaka Guebre, a combat medic with Civil Affairs East Africa Southern European Task Force Africa (CA-EA SETAF-AF), in support of Combined Joint Task Force-Horn of Africa, challenged himself by participating in this month's iteration of the French Desert Commando Course.
Read more