French Forces in Djibouti
Count: 2
Article
U.S., French forces coordinate in mass casualty exercise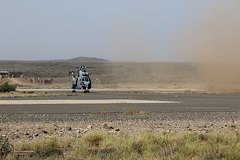 6/1/2021
Members of the 776th Expeditionary Air Base Squadron conducted a combined medical evacuation exercise with French Allies on Chabelley Airfield, Djibouti, May 31, 2021. The exercise helped streamline patient transport operations with partner forces from Chabelley Airfield to Camp Lemonnier.
Read more
Article
U.S. joins in French-led Exercise WAKRI 22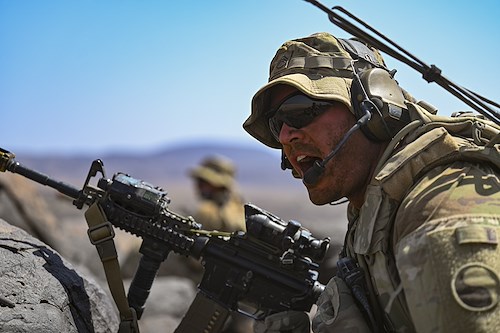 3/22/2022
French Forces in Djibouti (FFDJ), alongside U.S. service members with Combined Joint Task Force – Horn of Africa (CJTF-HOA) and units from Camp Lemonnier, participated in the French-led Exercise WAKRI 22, March 13-15, 2022.
Read more