Article
CJTF-HOA hosts inaugural Women in Security Symposium in Djibouti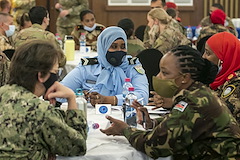 9/30/2021
More than 30 women serving with Armed Forces Djibouti, Gendamerie, Republican Guard, National Police and Djiboutian Coast Guard joined U.S., Japanese, Italian, Spanish and Kenyan leaders for Combined Joint Task Force – Horn of Africa's inaugural Women in Security Symposium in Djibouti City, Djibouti, Sept. 22, 2021.
Read more
Article
Department of State and Defense officials meet for 2022 East African Security Forum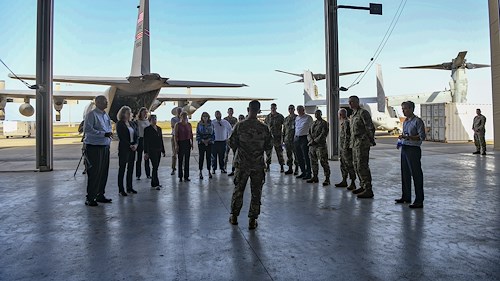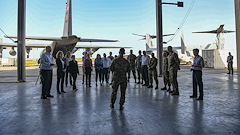 5/13/2022
More than 50 US government interagency officials working in more than 10 countries throughout East Africa met together at Camp Lemonnier, Djibouti for the 2022 East Africa Security Forum May 11, 2022. The forum provided a face-to-face platform for representatives with the U.S. State Department, Department of Defense, the US Agency for International Development (USAID), and the National Security Council. The discussions ranged from overarching long-term strategy to specific security threats in the region.
Read more