Transfer of Authority
Count: 2
Article
157th MEB transfers authority of CJTF-HOA mission to 218th MEB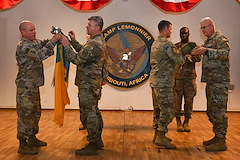 7/17/2023
The 157th Maneuver Enhancement Brigade (MEB), Wisconsin National Guard, transferred authority of the Combined Joint Task Force - Horn of Africa (CJTF-HOA) headquarters staff mission to the 218th Maneuver Enhancement Brigade, South Carolina National Guard, on July 14, 2023, at Camp Lemonnier, Djibouti. Their responsibilities to CJTF-HOA include ensuring strategic partnerships with Djibouti and other partner nations, responding to crises, and enhancing stability and peace in the region by acting as a headquarters support unit to coordinate and facilitate mission accomplishment.
Read more
Article
1-58th AOB transfers air operations mission to 2-130th AOB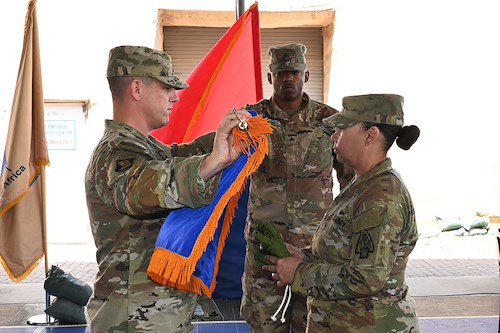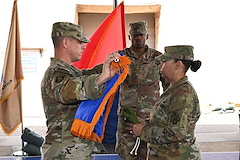 3/17/2023
The 1st Battalion, 58th Aviation, Airfield Operations Battalion (AOB), transferred authority of the air operations mission to 2nd Battalion, 130th Aviation (AOB) during a transfer of authority ceremony at Camp Lemonnier, Djibouti, Feb. 20, 2023.
Read more