Article
CJTF-HOA conducts first simulated joint FARP demonstration on African continent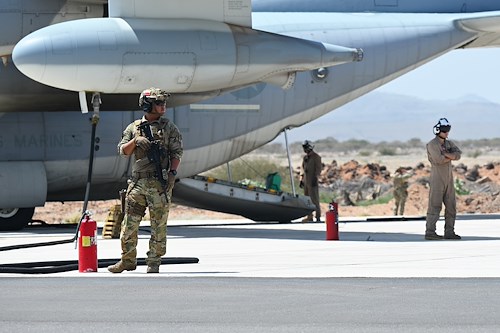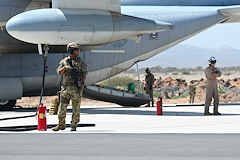 2/28/2023
Elements of Combined Joint Task Force – Horn of Africa (CJTF-HOA) and the 449th Air Expeditionary Group recently conducted a simulated joint branch Forward Arming and Refueling Point (FARP) exercise. Not only was this a first for U.S. forces in the African continent, but it also provided an opportunity to practice Agile Combat Employment (ACE) concepts as well.
Read more
Article
475th EABS connects with 'neighbors' delivering supplies, candy
12/10/2020
The African proverb, "it takes a village" means that an entire community of people is needed to achieve some sort of goal. The 475th Expeditionary Air Base Squadron and Alpha Company, Task Force Bayonet at Camp Simba, Manda Bay, Kenya believes this to be true as a team of more than six Airmen and Soldiers visited Magogoni Village in Kenya, Nov. 6, 2020.
Read more